Involving farmers and local communities in bioenergy development is important for the deployment of sustainable bioenergy systems, especially if rural areas are to maximize potential co-benefits from energy provision. Focusing on rice straw bioenergy in the Philippines and Vietnam, our research explored how farmers' social networks can serve as a platform for social innovation – an emerging approach to energy transitions aimed at delivering solutions by empowering local people.
.
Farmers and rural communities are at the forefront of bioenergy use and production. Particularly in low- and middle-income countries in Asia, Africa, and Latin America, they support and contribute to over three million jobs in the global bioenergy sector. Yet, many rural farming communities also continue to rely on traditional biomass and face energy access challenges.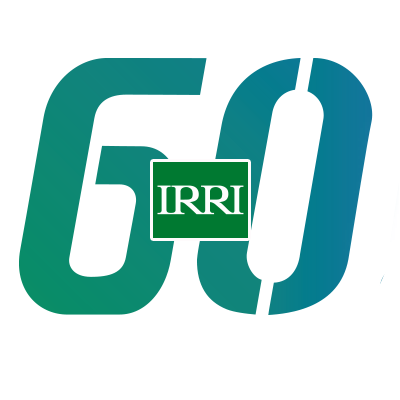 For these reasons, careful deployment and management of bioenergy systems has become important to maximize the benefits of energy provision and contribute to sustainable development. However, despite available solutions such as using biogas for electricity, heating, and cooking, modern bioenergy is often not widely accepted by local communities.
Research suggests that this is due, in part, to the marginalization of locals and unresolved issues of trust with developers with other case studies demonstrating that technologies do not always match the needs and realities of people on the ground. These factors come on top of debates on food security and land-use change that continue to surround bioenergy.
Against this background, social innovation is increasingly becoming popular as an approach to achieving sustainable energy systems–where solutions are co-created instead of transferred to stakeholders.
Its particular focus on "social actors as innovation bearers" acknowledges that new technologies, practices, or solutions cannot be detached from people, and therefore, can be regarded as relevant in exploring how farmers and local communities can be engaged in bioenergy development,
However, how this might be achieved remains unknown, especially for low- and middle-income countries where complex socio-political and economic landscapes present a barrier to sustainable energy transition.
This paper contributes to this discourse by using social innovation as a lens to understand how involving farmers and local communities as key social actors in the implementation of bioenergy solutions could lead to more sustainable outcomes. Across studies of social innovation, scholars consistently highlight the importance of actors to catalyze change, contribute to development, co-produce knowledge, or co-create innovations necessary in renewable energy transition.
Within bioenergy research, however, social innovation is only sporadically mentioned and has not been explored as a means of facilitating bioenergy deployment. Furthermore, as the majority of bioenergy research is technology-focused, this research offers a new perspective on the role of farmers and local communities and how in the context of social innovation, they could be active participants instead of passive recipients in bioenergy development.
Particularly, we focus on rice straw bioenergy in the Philippines and Vietnam. These two countries face similar challenges from rice straw burning–and to which bioenergy can offer a potential solution; however, they have different capacities (e.g., in terms of institutional capacity, agricultural workforce and level of access to agricultural technologies), resources, socio-cultural characteristics, and governance systems.
Through these case studies, we develop an understanding of social networks in rural farming communities and propose a strategy to encourage social innovation in bioenergy development.
Specifically, we used tools in social network analysis to map how farmers mobilize resources within their communities, who influence their decisions on the farm, and the stories embedded in their interactions.
This allowed us to develop insights on how different actors in farmers' networks may be best connected to support collaborative partnerships and co-designing of solutions that meet their development needs.
Our results showed potential windows of opportunity to engage farmers in bioenergy development. First, by connecting them to resource providers; and second, by developing capacities and network structures in rice farming communities to enable more resource sharing.
Based on these, we propose a social innovation strategy useful for bioenergy project developers and local stakeholders to help ensure that farmers and other actors in the community can take active roles in the rice straw bioenergy development process.
Read the full study:
Minas AM, Mander S, and McLachlan C. (2020).  How can we engage farmers in bioenergy development? Building a social innovation strategy for rice straw bioenergy in the Philippines and Vietnam. Energy Research & Social Science. Vol 70.