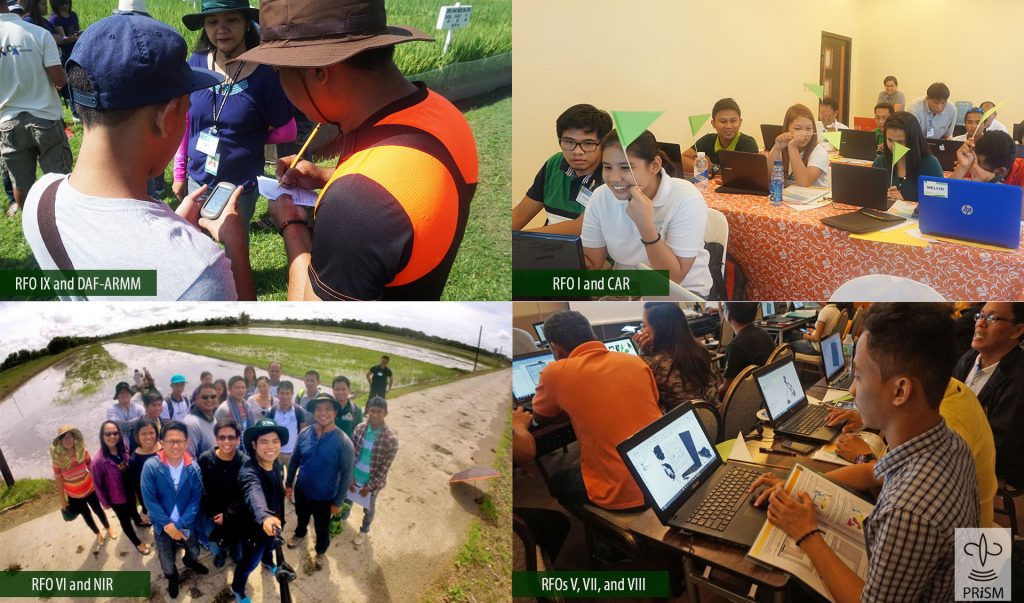 LOS BAÑOS, Philippines—The Philippine Rice Information System (PRISM) project is conducting a series of workshops on basic geographic information systems (GIS) for its regional partners. Funded by the Philippine Department of Agriculture (DA), the activity trains agriculture field officers and local government units in visualizing satellite and field data, generated by PRISM, for planning programs and interventions for the country's rice sector.
The training (photos above) is enhancing the skills of DA-Regional Field Offices and local government units staff in using QGIS, a free and open source GIS software. The workshop uses actual rice area and yield and GPS-based field observations collected at PRISM monitoring sites throughout the country.
At the end of each season, PRISM generates accurate and timely information on rice areas, the start of cropping seasons, and rice yield that can help the national government and rice-growing regions develop policies and plans related to rice production, particularly in mitigating the impacts of natural calamities and reducing yield losses caused by pests. Around 19 tropical cyclones or storms enter the Philippine Area of Responsibility every year, and of these usually 6 to 9 make landfall causing considerable crop damage.
The information collected by PRISM is available through its portal.
PRISM is a 4-year collaboration between the DA, Philippine Rice Research Institute, International Rice Research Institute, and sarmap.