"I think women are trained to be good planners, well-organized, more hands-on, and multi-taskers like what they are doing at home. These skills enable us to apply them at work to achieve our target goals."
.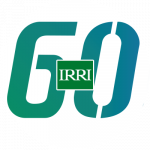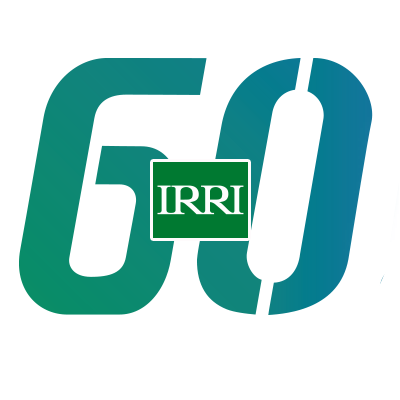 Mary Ann Inabangan-Asilo, a rice breeder at the International Rice Research Institute since 2005, has been working on a number of different projects that have the common goal of reducing chronic and hidden hunger. But her link to the food staple of more than 4 billion people is both familial and goes all the way back to her childhood years.
"My grandfather was a farmer," she said. "He's one of the few people who inspired me to pursue a career in agriculture."
Ms. Inabangan-Asilio also credits her professors at the Agronomy Department of the University of the Philippines Los Banos where she earned her BS degree in agriculture and went on to major in plant breeding for her master's degree.
"They made plant breeding subjects so interesting that it influenced me to take it up as my field of specialization during my college days," she added.
Although she was fond of science being a scientist was not her original dream, she wanted to be a teacher. Eventually, she gravitated towards science.
"I really wanted to do research, particularly in rice," said Ms. Inabangan-Asilio.
Her young career trail has been impressive having been involved in some of IRRI's major rice breeding efforts from flood-tolerant rice, hybrid rice, and healthier rice.
Over the years, IRRI has released several varieties of flood-tolerant rice that have been proven to reduce losses during a flood year and led farmers to invest more in their farms. Hybrid rice has been proven can produce more than a 20% yield over improved inbred varieties and if half of the world's rice-growing areas cultivated hybrid rice varieties with a 2 ton/hectare yield advantage, the total global rice production would increase by another 150 million tons annually, according to Dr. Longping Yuan, the "Father of Hybrid Rice".
Biofortification to make it more nutritious is seen as a sustainable, food-based way of delivering target micronutrients to populations who do not have access to or cannot afford diverse diets, fortified foods, and supplementation.
"I'm handling yield trials and other experiments to identify potential lines that could become a high-zinc rice variety," she said. "We all know that micronutrient deficiency, particularly iron and zinc, is one of the primary concerns in most developing countries. Breeding micronutrient dense-rice can be a cost-effective and long-term solution to solve the problem of hidden hunger."
What is it like to be a woman in the field of science and technology?
"When I started as a young researcher, I noticed only a few women in our division were handling field trials," Ms. Inabangan-Asilo said. "Most were working in the lab. But, given the support and trust of your colleagues, you are always capable of doing more than you know. It is always dedication and commitment that will help succeed even when working in a male-dominated field."
In addition, mentorship helped her move forward professionally.
"In the past 16 years working at IRRI, I consider all my supervisors as my mentors," she said. "Though there are challenges and pressures, the most important thing is the trust they had given me that allowed me to improve, grow, and be more competent."
However, there are challenges that are inherent to women because of sociocultural norms.
"Being a working mother demands a lot from you," she said. "But I don't see it as a hindrance. Our group is dominated by women, two of our research technicians are also moms. I think women are trained to be good planners, well-organized, more hands-on, and multi-taskers like what they are doing at home. These skills enable us to apply them at work to achieve our target goals.
"Though I have several published papers and won the best paper in a local conference, the best achievement for me is to be able to balance the time for work and family," she added. "Though there are lots of challenges, it is important to learn from your mistakes, have a positive mindset, and always keep moving forward. I always seek guidance from God."
As a scientist, she said there is a need to conduct more research on topics that need more scientific attention across different areas and disciplines to help address global problems such as the COVID-19 pandemic, climate change, malnutrition, and environmental degradation. New technological breakthroughs and new findings should reach the general public, according to her.
Because girls are discouraged by many educational systems to pursue science and math, entering these fields as professionals are limited with less training and options.
To close the gender gap in science, technology, engineering, and math (STEM), support and encouragement at a very young age are important, according to Ms. Inabangan-Asilo.
"They should have visible role models so it's important to recognize women in STEM for their achievements," she said. "This will inspire girls to follow in our footsteps."