New investments in rice, whether boosting production or upgrades along the value chain, will have to integrate economic and noneconomic dimensions of women's empowerment and challenge deeply ingrained gender norms.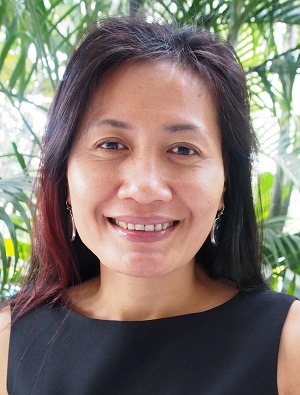 Shall we take rice? This is a casual question you may ask when you choose a dish in a restaurant or a cereal package from a supermarket shelf. In many parts of the world, unfortunately, millions of people do not have this luxury of choice. It is, in fact, a tough question that they wish they did not have to answer; especially if they are small-scale women and men producers and processors who depend on rice for daily food and livelihood.
The Food and Agriculture Organization of the United Nations estimates that 815 million people around the world are hungry and chronically malnourished. The majority of these people live in Asia, where rice production is in surplus and where modern technologies have been embraced in the 21st century.
Technology alone, however, will not solve the multiple sustainability challenges facing the rice sector. Although average rice consumption is declining globally, total demand continues to rise because of population growth in Asia and stronger demand in sub-Saharan Africa. It is also a time of significant transformation as the rice sector buckles under intense pressure from climate change and precarious livelihoods.
Looming challenges
With rice fields covering about 10% of Earth's arable land, the crop has a significant carbon footprint that contributes to the vulnerability of the global natural resources on which rice and other agricultural production rely. These challenges loom even in relatively new rice-producing areas such as Africa. A report commissioned by the United Nations Environment Programme points out that rice accounts for 5% of Mali's gross domestic product (GDP). At the same time, its environmental costs take away the equivalent of 1% of this GDP.
Rice is the critical source of livelihood for one billion people around the world, with production dominated by rural and resource-poor households. Although these producers are responsible for the rice supply, many are living in poverty and are unable to feed their families because of increasing competition for land, water, and inputs.
Asian and African countries are investing in rice as part of their economic growth and food security strategies. Since the 2008 world food price crisis, many policies, programs, aid projects, and subsidies have been put in place to support rice intensification. More than 500 projects and programs invested in rice from 2008 to 2017 in sub-Saharan Africa alone. Although this is a step in the right direction, many of these fail to address the multi-faceted challenges to attaining sustainability.
The worst part is that these investments have not properly tackled the problems faced by women producers and processors, who play a central role in the rice sector and agriculture as a whole. Increasing participation in the market does not necessarily benefit women if broader gender inequalities are not resolved.
Investing in gender equality
Because of socially constructed roles, men are often seen as the heads of households, principal laborers, and decisionmakers, and they hold power over finances, property, educational opportunities, and any benefits derived from agricultural production. Women, on the other hand, have limited access to capital, information, and property. They are often relegated to being employees or unpaid labor in the lower levels of the value chain, leaving them without economic independence.
Improving the plight of small-scale producers plays a central role in reducing gender inequality. Improving the income of these producers and reducing gender inequality are closely linked to the future of the rice sector and the global food system. This is why small-scale producers and gender equality are among the primary targets of the United Nations Sustainable Development Goals in overcoming global poverty.
In October, the International Rice Congress 2018 (IRC2018) in Singapore will convene all aspects of the international rice industry and focus on the world's latest advancements in rice research and technologies. This congress will embrace new opportunities to address the structural barriers in the rice sector.
New investments in rice, whether boosting production or upgrades along the value chain, will have to integrate economic and noneconomic dimensions of women's empowerment and challenge deeply ingrained gender norms. This requires broadening the depth of interventions to include complementary investments in areas such as collective women's voices and influence, unpaid care work, control over income and assets, and sexual violence.
With less land per person, increasing water scarcity, rising energy costs, climate change, and mounting gender inequality, the future of our food system—and the planet—will be heavily influenced by how this essential crop is grown and managed. The struggle continues.
___________________
Ms. Le is a global advisor on agriculture at Oxfam and a keynote speaker at IRC2018.