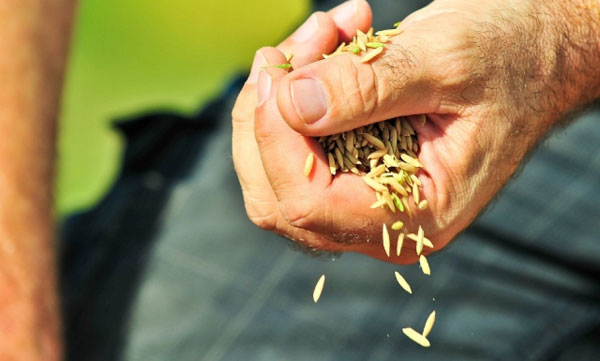 This issue of Rice Today is for the birds! For the first time, the magazine sports four different covers, each featuring some of the bird species found in and around the International Rice Research Institute (IRRI) headquarters in the Philippines. (We feature even more of our feathered friends in the magazine's special foldout centerfold.) It's all part of Feathers in the fields: The birds of IRRI, a photo exhibit that will run from May through September (see A human-eye view of birds).
So, what do birds have to do with growing rice? Birds may have nothing to do with varietal development, but their presence is a clear indication of how rice is being grown at IRRI. Since the 1990s, its integrated pest management program has helped dramatically reduce the Institute's use of pesticides by 96%, resulting in a healthier rice ecosystem in its experimental fields. Actually, birds have something to do with growing rice. Some do help farmers control pests (see Don't scare away the birds!)—proof that agriculture and nature can co-exist in a mutually beneficial manner.
Speaking of peaceful co-existence, IRRI conducts collaborative work and finds ways to share rice germplasm efficiently among partner countries. But, there is more to it than meets the eye. By serendipity, its rice science is building a diplomatic bridge across the political borders of Bangladesh and India (see Rice diplomacy in South Asia).
Success stories are also happening in Africa. Read how Uganda managed to decrease its imports and improve its food security (see Uganda: blazing a trail to rice success). Ghana, on the other hand, shows the importance of growing rice through its First National Rice Festival (see Ghana celebrates rice).
A Chinese proverb says women hold up half of the sky. They also play a major role in agriculture, particularly in South Asia. Rice Today celebrates and acknowledges the contribution of women farmers who play a critical role in improving rice production and global food security (see Women in motion). We also have a feature on Kamala Gurung, a young gender specialist, who makes it her mission to promote gender equality and empower women farmers in South Asia (see Giving women a voice).
Dr. David Dawe, an FAO senior economist, provides an analysis on how a global rice crisis, such as that of 2007-08, could affect domestic markets (see A shock wave from global cereal price spikes?). Dr. Samarendu Mohanty, IRRI senior economist, on the other hand, analyzes the political context and how monsoons can affect the rice market in Asia (see Rice facts).
This issue's map, The when and where of rice, shares a global perspective on when rice is planted and harvested, and where production occurs. This information is important to better assess food security, and seasonal and geographic locations of the rice supply.
And, to better serve rice farmers and consumers, and to be more efficient with resources, IRRI is overhauling its rice breeding agenda to make it more demand driven. Read how IRRI plans to undertake this change (see The pipeline grows stronger).
On the cultural aspects of rice, check out a lighthearted Japanese fable and discover a monk's secret in The monk who ate no rice.
Finally, various industries have transformed rice husk from an unwanted farm waste into a recycled natural resource. This rice by-product is being used to provide electricity to small and remote villages in India and is ending up back on the dining table as the material used to make wood-free chopsticks—consequently saving trees (see A second life for rice husk).
Enjoy!
Lanie C. Reyes
Rice Today managing editor