Are we doing enough to ensure social science research contributes to advancing agricultural R&D systems?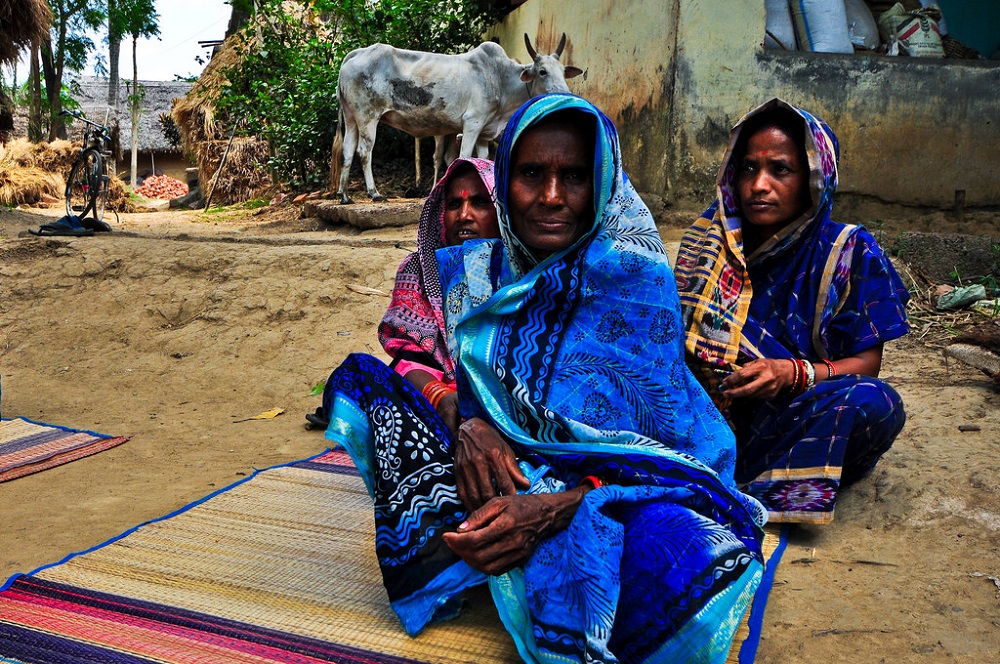 India is the world's second-largest producer and biggest exporter (more than a fourth of the world's exports) of rice, yet, paradoxically, its people suffer from hunger and malnutrition. To solve real-world problems such as these, we need to build a bridge between social science and agricultural research to form a better understanding—and find more accurate solutions—using interdisciplinary analyses of problems.
The "human face" of science
Are we doing enough to ensure social science research contributes to advancing agricultural R&D systems?
This critical question was the focus of a brainstorming session organized by the International Rice Research Institute (IRRI) South Asia Regional Center and Professor Jayashankar Telangana State Agricultural University (PJTSAU) in Hyderabad in 2017.
As the panel of international experts deliberated on the contribution of social science research to the advancement of agricultural R&D systems, the complex challenges in the sector emerged:  ever-increasing population pressure; scarcity of water, land, and labor; rapid urbanization; climate change; lagging women's empowerment; and the low engagement of youth. All of these, in spite of technological advances and government or private-sector support, could hinder India's goal to double farmer income by 2022 as well as the global target to feed 9 billion people by 2030.
The overarching purpose of agricultural research is to benefit society. But, without contributions from social science to serve as its "eyes and ears," researchers' capacity to prioritize research, catalyze adoption, and bring transformative impact can be diluted. With its ability to influence millions of lives, social science plays a critical role in reinforcing agricultural research systems by providing science with a human face and improving the priority-setting process for investment in agricultural research.
"To ensure that all stakeholders in the rice value chain benefit, we need to focus on inputs of farmers and understand better how consumer demand works," said Nafees Meah, IRRI's representative for South Asia. "Social science, in consonance with biological sciences and technological advances, has the ability to enhance the relevance of research by customizing it to the needs of farmers and society."
IRRI has facilitated the release of more than a thousand IRRI-bred and improved rice varieties in 78 countries since its establishment in 1960. The high-yielding varieties IR8 and IR64 and the flood-tolerant Swarna-Sub1 are outcomes of R&D informed by social science. These varieties were not only accepted by farmer communities but also ushered in Green Revolutions in many Asian countries.
On the other end of the spectrum, some well-studied agricultural R&D outputs such as urea-treated straw, residual cropping in fallow, and crop insurance have encountered low acceptance by farmer communities. Social science can help understand how demand-driven varieties of rice can be produced along with effective agricultural extension systems and robust crop insurance mechanisms and the best technology that can help convey information to farmers.
"As a technical leader, IRRI needs to promote the contribution of social sciences, to ensure farmer perceptions are contributing to prioritizing R&D efforts," said Keijiro Otsuka, professor of development economics at the National Graduate Institute for Policy Studies in Tokyo, Japan. "India and the rest of Asia need to focus on working better with farmers to promote land aggregation, and encourage the adoption of technological advances and mechanization."
Professor Otsuka emphasized the catalyzing role of agricultural research systems in bringing about economies of scale through land reconsolidation and eventual mechanization such as the "small farmers, large field" scheme piloted by IRRI in Odisha, India.
"The Food and Agriculture Organization cites rice as a strategic commodity in maintaining stability in South Asia," Dr. Meah said. "Therein lies the need to enhance our understanding of behavioral issues of stakeholders in the rice value chain. Social science can play a pivotal role to make sure biological R&D responds to the needs of farmers and consumers and provides robust and informed policy frameworks."
"For true transformation in agriculture, we must prioritize research and work in partnership with our populations to encourage active adoption by farmers and end consumers," said Dr. Tin Htut, permanent secretary of Myanmar's Ministry of Agriculture, Livestock, and Irrigation, who stressed the importance of cooperation in achieving better interdisciplinary efforts.
Innovate, catalyze, transform
IRRI's strategic plan (2017-25) aims to improve livelihoods and nutrition and abolish hunger and malnutrition using a three-pronged approach of generating better scientific innovations by working with advanced research institutes and partners, creating catalytic networks to maximize impact, and informing policy and establishing standards and institutional mechanisms that stand to transform food cultivation, production, and marketing in rice-based agri-food systems.
"IRRI is adopting a modular approach, wherein stand-alone modules can be chosen by stakeholders in the rice value chain for implementing as per specific priorities and local conditions," said Dr. Meah.
Having successfully implemented several breeding and crop management programs, multidisciplinary teams at IRRI are working together to develop optimal product and investment portfolios to benefit stakeholders in the rice value chain, using modern genetic approaches such as DNA fingerprinting, remote sensing for real-time rice monitoring and yield estimation, and others.
"With better collaboration between stakeholders from interdisciplinary fields, we can ensure the optimal use of scarce resources while ensuring food security," said Dr. Praveen Rao, vice chancellor of PJTSAU.
These efforts at connecting the dots to integrate social science and biological research wield power to bring about transformative change in agriculture and society at large.
___________________
Dr. Veettil is an agricultural economist in IRRI's Agri-Food Policy Platform. Ms. Samantaray is a senior specialist in IRRI South Asia's Core Communications Unit.