.
Quality seed is not only the most basic input, but it also influences how the crop responds to all other factors that contribute to successful rice production. Good quality seed offers farmers a host of benefits ranging from lower seed rate, crop uniformity, greater seed vigor, and seed germination, less replanting, and stronger resistance to diseases and pests. All these enable growers to harvest a better yield. Several studies have corroborated that quality seed alone can contribute a 5%-20% increase in yield. Therefore, farmers' access to quality seed holds a key in boosting rice production in the run-up to ensure food and nutrition security of a region and directly contributes to the UN Sustainable Development Goal 2: Zero Hunger.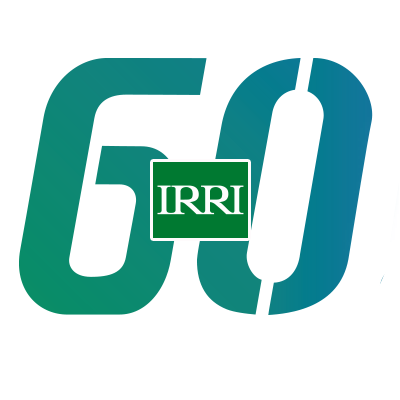 Odisha—an easterly situated Indian State—has a predominantly agrarian economy where rice is the staple food for the majority of its population. Eighty-five percent of its 4.6 million core population (2018) consume rice as a square meal twice a day. With the population growing at 1.9% annually, meeting the future demand for rice in the state poses huge challenges for everyone engaged in the rice value chain.
One of the major shortcomings of rice production in the state is its low and stagnating yield. In 2015-2016, rice productivity in Odisha was recorded only 1.5 tons per hectare (ha), which is only 62% of the national average, according to the Ministry of Agriculture. The key factor that undermines other yield enhancement efforts is poor seed replacement rate (SSR) at 21%.
The problem canvas
Odisha has approximately 3.5 million ha of rice area. If this entire rice area is to be planted with quality or certified seeds, the Odisha State Seed Corporation (OSSC)—the state's seed marketing agency— needs to supply around 180,000 metric tons of seeds every year. With an ideal SRR of 33% for rice, OSSC should distribute 60,000 metric tons of seeds. Infrastructure constraints and poor production and distribution networks would not allow realizing this target in the near future. Currently, OSSC supplies approximately 30,000 metric tons of certified seeds through its network of more than 3,000 dealers. The Department of Agriculture, through its different agricultural developmental schemes, pumps another 1,500 metric tons into the system.
The role and sale of private firms in diffusing quality seeds are limited in Odisha. Some reports indicate that rice acreage with quality seeds sourced from private firms is approximately 1 lakh hectare as 5,000 metric tons of seeds from private players get into seed chain every year. Therefore, through the formal channel, a total of only 40,000 metric tons of quality seeds are supplied to farmers each year and this translates to a poor SRR of 21%, meaning 80% of the total rice area is sown using farmer-kept seeds.
The seeds saved by farmers are mostly grown, harvested, and stored as grain so they are of poor quality for seed purposes. This is the biggest constraint in rice productivity in Odisha. Since the majority of the farmers (85%) are small and marginal, there is a low demand for quality seeds because of their limited purchasing power. Instead, they are heavily dependent on informal seed sources.
.
What could be a solution?
The structural changes needed to meet the quality seed requirements and expanding the seed distribution network for the 5.1 million farmers in the state will take time. Therefore, the alternate approach of empowering farmers with skills and knowledge in quality seed production (QSP) has immense potential for improving Odisha's rice productivity.
Why not let the farmers grow a small number of quality seeds on their own rather than depending on the under-equipped system that is currently struggling to reach and meet every farmers' seed requirement? A small farmer having, for example, ½ ha of land can easily be trained on the basics of QSP so that he can produce enough quantity of seeds for his own use. This approach will not only provide such farmers with better access to quality seeds but also arm them with knowledge and expertise on seeds and its implication in rice productivity enhancement. This initiative will eventually help make the system self-sufficient while reducing the burden on the formal seed chain.
.
What are we doing in Odisha?
The International Rice Research Institute (IRRI) has identified and recognized this problem and has strategically placed a well-designed initiative called Quality Rice Seed Production (QRSP) under IRRI-Odisha project, Increasing Productivity of Rice-based Cropping Systems and Farmer's Income, with the support from the Department of Agriculture and Farmer's Empowerment.
Following a multi-stakeholder consultation, IRRI identified following the key actors in the seed chain who can move this QSP initiative and percolate it up to farmers' level.
Block-level agriculture officers: Department of Agriculture (DoA) officers are entrusted with the responsibility of rolling out overall development in agriculture and allied sectors in the block.
Seed growers: Seed growers are registered with OSSC and, based on agreed terms and conditions, will produce and supply seeds to OSSC. The growers can also sell a portion of harvested seeds directly to dealers and farmers.
Odisha Livelihood Mission (OLM) officials: OLM, a flagship livelihood promotion program of the state government, is mandated to propagate agriculture technologies among farmers through capacity-building and awareness programs.
Non-Governmental Organizations (NGOs): There are hundreds of NGOs successfully operating with agricultural development as part of their program portfolio. Extending benefits of QSP to the farmers is of their focus and priority.
Self Help Groups (SHGs): Many SHGs promoted and anchored by NGOs are now well functioning in rolling out initiatives around agriculture development, which includes rice farming.
Farmers: They are the end-users who need to be made aware of the basics of QSP and its economic benefits
The QSRP model
A team of key personnel trained on QSRP on Training on Trainers (ToTs) mode can conceptualize an easy-to-implement QSP model. Block-level assistant agriculture officers (AAO), seed growers, NGOs, OLM officials constitute the cadre who, upon successful completion of ToT, can take the benefits to the farming community.
While AAOs use QSP in various block-level initiatives for the farmers, seed growers apply acquired QSP skills to augment the quality of seeds produced for OSSC and farmers. OLM staff integrates the QSP concept and benefits in their livelihood schemes that target quite a considerable number of rice growers. IRRI encourages these stakeholders for the intensive promotion of QSP for the betterment of farmers who have limited or no access to quality-assured seeds.
The NGOs, in partnership with IRRI for different interventions, roll the QSP initiative that is tailored for the direct targeting of farmers in the community. Once the ToT is completed, these NGO partners, who are supported by IRRI, plan, and execute QSP training programs for farmers. The IRRI team provides the implementing partner with technical inputs, training and storage materials. This makes the QSP program for farmers robust, comprehensive, and more effective.
.
Outputs in numbers
Since 2017, the IRRI-Odisha project has completed the ToT for 398 participants from different groups. These trainers (mostly from IRRI's NGO partners) have oriented approximately 9,500 farmers in the community in 2019. Of these master trainers, 15% are women. In the field training, 41% are women farmers, making it a gender-inclusive effort.
Pictorial manuals, leaflets, and IRRI super bags were provided to the participants during the training program. The information materials can be used as references during the process of seed production. Block-level government officials and VAWs (village agriculture workers) were also invited in these training programs to enhance the event.
Lessons learned and the way forward
The QSP program found to be immensely fruitful as expressed by farmers and government officials. The capacity building of small and marginal farmers on the self-production of quality seeds has a far-reaching positive consequence for productivity increase in rice.
This initiative should be scaled up by government apparatus on a mission mode. For this to happen strong policy advocacy is needed.
Grassroots-level extension workers like VAW, Krushi Mitra, and Krushak Saathi, as well as NGO workers, should be mobilized and extensively trained in QSP to target farmers for further orientations.
Each block should include this aspect in their annual plan with a precise target.
Some of the progressive farmers who are part of this initiative also have business acumen. These rice growers have to be identified and further supported to help them grow as seed entrepreneurs.
_______________
Mr. Hossain is a Monitoring and Evaluation Specialist,  Ms. Nayak is a Lead Specialist, and Ms. Saksena is a Communication Specialist at IRRI-India's  Seed & Delivery Systems.