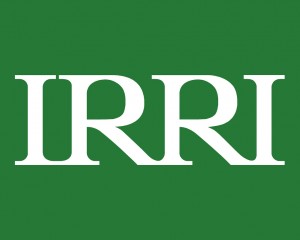 IRRI's greatest achievement ever. IRRI–IRRI is the greatest achievement ever. It is an institution, which is focused on developing knowledge, technology, and human resources towards improving the lives of hundreds of millions of people. That's IRRI's greatest achievement.
Bill Clinton. Duncan Macintosh, who was IRRI's public relations guy and spokesperson for quite a while, was forever trying to get me lined up with the big heavy hitters of the world of philanthropy, not realizing that it was a losing task when you have an introvert like me. But anyway, Duncan somehow got us into a Clinton Global Initiative event in Hong Kong. Suddenly, I was on the stage with Bill himself. It was basically a photo op, so I thought it would be nice to have a chat with him. While shaking his hand, I began asking him a few questions. He looks at me with that "who the hell are you?" look, suggesting that I just smile and get the picture taken. Oh, so that's how it works.
Jet Li. During another philanthropy event that Duncan got me into, this time in Singapore, I was standing around at this cocktail party. After half a glass of champagne, I saw this Chinese guy looking awkward and uncomfortable, just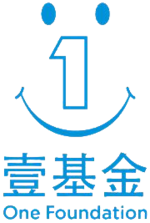 like me, standing in a corner. So, I slid over to him and started chatting. He's living in Singapore; we talked about our kids. His were going to the international school there. Suddenly, somebody came up and started taking our pictures. So, I thought someone finally noticed that the director general of the International Rice Research Institute was in the room! Then the event's host came up and said to my new friend, "Oh, I can't believe you're here all by yourself." Hey, he is with me!
Anyway, it turns out that he is Jet Li [the famous martial arts actor] who was the guest of honor and who had just started the One Foundation. He's sort of a model of the new Asian philanthropy. After the event, we ended up having dinner together in the city. He's a really very nice guy. We had a lot of fun because people kept coming up to us for HIS autograph. He saw the humor in this. But anyway, you get the chance in this job to meet some of the rich and the famous and the majority of them are pretty decent, regular people.
Vietnam. A fascinating country. I spent a significant part of my life trying to avoid going to Vietnam. It is irony or poetic justice, I suppose, that I found myself drawn to Vietnam and IRRI has made a huge difference there. IRRI's relationship with Vietnam is very special. We were engaged with them all during the terrible years of the war, both the North and the South. IRRI's nonpolitical status was cemented, I think, in that kind of relationship.
The minister of Vietnam, of whom I have the greatest admiration, Minister Phat [Minister of Agriculture and Rural Development (MARD) Cao Duc Phat; at right in photo], was telling me over dinner once that, during the bombings of Hanoi, he was sent to the countryside to work in the rice fields. He said he loved working in the rice fields, adding that, if it wasn't for the Americans bombing Hanoi, he would never have come to love rice and the rice fields and the importance of rice for the people. He would have never fully appreciated it. To me, that is a man of great wisdom who can take a horrible hardship and transform it into a positive lesson. He held no grudge against me because I'm an American, but shook my hand and thanked me for being the DG of IRRI. That's what Vietnam means to me.
India. Several times a year, if I have no reason to go to India, I make up one. It's such an important rice-growing country where IRRI's contribution has been so enormous and continues to be enormous. They are great, great people to work with, both the scientists and government officials [in photo with India president A.P.J. Abdul Kalam]. I find the richness of the culture absolutely fascinating and take the opportunity to interact with farmers of many different subcultures—really a very, very special place in my heart.
Professionally, it was a great place to work. I had the opportunity to do some work up in the Himalayas working on rice blast disease. That's where Rebecca Nelson accused me of going up to the Himalayas to practice micro-tourism to study fungi, a quip on the ecotourism that people do. I resented that, since I felt that I was only going there only for the highest professional purposes. Thank you very much. IRRI's impact in India has been enormous ever since the introduction of the semidwarf varieties and will be equally enormous and perhaps greater as our stress-tolerant varieties move through stress-prone environments in some of the poorest parts of the country.
Bangladesh. One of my first trips when I became a research scientist at IRRI in the 1990s was up to northeastern Bangladesh—just fascinating. There were unbelievable levels of poverty, but the people were the most pleasant you may ever want to meet, very welcoming and open. IRRI, just like with India, has a phenomenal reputation. Farmers (photo) know of IRRI. In fact in Bangladesh, the term for any improved crop cultivar is "IRRI." So, if there's a new potato variety released, farmers call it the IRRI potato. If there's a new sweet potato or wheat variety, it's called an IRRI sweet potato or IRRI wheat. I love telling this to my colleagues in the other centers. Like in India, Bangladeshi farmers are very open to new technology. If it works they'll take it up.
Thailand. Early in the 1990s when, as an IRRI scientist I visited northeastern Thailand, I never thought that rainfed lowland farmers in this region would ever get out of abject poverty. I said in other parts of this interview that, whenever I go to farmers' fields and ask them what they want for their children, few ever say they want their children to be a rice farmer. But in northeastern Thailand, when I was up there a few months ago visiting with farmers (photos at left and next page), it was quite a different situation. First thing, I remarked, is how unbelievably the area had grown in terms of wealth and material good for the farmers. Every farmer had a two-wheel tractor; every farmer seemed to have a pick-up truck. There's electricity. The roads were paved. Villages and towns have schools.
14 Next
Pages:
1
2
3
4
5
6
7
8
9
10
11
12
13
14
15
16