National and International staff—wheels or gears of a brilliant machine
I don't want to say anything that sounds like a platitude, but I don't think there is any question that the greatness of IRRI is due to its Philippine national staff (NRS). The contributions of the NRS are incomparable, just incomparable. IRRI discovered a model that I didn't fully appreciate until last year (after 9 years of being DG and 7 years additional as scientist in the past). IRRI created and discovered this model completely by accident. I was reviewing with Christine Croombes [director of IRRI's Human Resource Services] our staff profiles. We noticed that the turnover time of international staff (IRS), on the average, is about 7 years and turnover time of the NRS is closer to 20 years.
It just clicked in my mind that we have a machine that is moving forward with different parts turning at different speeds in that, we have IRS turning at a much faster rate, bringing in new thinking from outside via postdoctoral fellows and entry-level scientists. They come for 7 years or so and move on—maybe they come back later, maybe they don't. But they come in, constantly injecting new ideas.
We have another part of the machine that is turning over much more slowly. It's taking up that knowledge and innovation that is coming in from the young international scientists, but containing and retaining the past experience and accumulated knowledge. That system—of interaction and timing involving the NRS having the institutional memory, the experience, the knowledge of the historical nature of an experiment, and the context within which we are working and constantly interjecting and interacting with new scientists coming onboard—is a brilliant model of renovation, rejuvenation, and conservation. You couldn't have designed a better system. But it wasn't designed; it was pure luck. But it is a brilliant, brilliant mechanism. I think, among so many other things, this explains much of IRRI's great success. It's that contribution, the commitment, the devotion, and the longevity of the NRS with the excitement and innovation of new IRS coming and going. It's quite a feat and I'll have to think about it some more and get some numbers behind it and maybe I'll write it up.
As I said, this is an insight that hit me just a year ago. It's like one of those blinding scientific discoveries—you go ohhh, of course, it is so obvious. But nobody has said that before. The nature of IRRI and its success are utterly dependent on that model. But that model would never work without the Filipino culture, its tremendous work ethic [Bob's secretarial staff at right in photo], tremendous loyalty, tremendous sense of family, and tremendous sense of community and commitment.
IRRI proudly proclaims its Filipino roots
The Philippines has valued IRRI as it has become part of its cultural heritage. We have been welcomed; we have been a source of pride; we have worked to maintain the highest standards so that we are something that the Philippines can be proud of. We have proudly proclaimed our Filipino roots and heritage while maintaining our international status. The Government of the Philippines has been unbelievably supportive through the years, regardless of the political winds and has recognized IRRI as an important part of the Filipino reputation. We could never have accomplished anything close to what we have done without that level of support from the Philippine Government. Never have they compromised their responsibilities internationally in terms of phytosanitary issues and

they have always made it possible for IRRI to function as effectively as possible.
The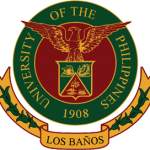 Philippines wisely created PhilRice [Philippine Rice Research Institute], a national rice program, even though IRRI was here. IRRI and PhilRice have been able to work together closely. UPLB [University of the Philippines at Los Baños] has been a generous and gracious landlord. There is nothing I can say that could overstate the contribution of the Philippine Government. Lately, it has started to make financial contributions in areas where IRRI and the Department of Agriculture overlap and that is certainly welcome.
Interacting with the NARES, a humbling experience
It's been a great pleasure to interact with folks all across the world in the national agricultural research and extension systems [NARES]. Very few people get that opportunity. A DG at IRRI is treated really well. One of the things that's really nice, if you go to a country where rice is grown, an IRRI DG is received with great respect and sometimes fanfare. One of the things I had to learn and act upon very early was that, when I went to a country and was met at the airport with fanfare, sometimes with a motorcade from the airport to the hotel, I had to say to myself, "You are being received as the director general of IRRI; it is not because you are Bob Zeigler. Don't let it go to your head. As soon as you are not DG anymore, it's going to be back to regular, old Bob."
In all countries, without exception, if the DG of IRRI expresses an opinion about something that is related to rice and agriculture, it is treated seriously; people pay attention. That is a pretty awesome responsibility. With the NARES, IRRI has to be very careful. The "flavor of the week" sort of thing does apply because, if you say something, people take it seriously.
8 Next
Pages:
1
2
3
4
5
6
7
8
9
10
11
12
13
14
15
16